Introduction:
In the wide world of industrial innovation, some unsung heroes work silently behind the scenes, frequently going unnoticed despite their enormous contributions.
Brass components, inconspicuous yet vital pieces that power numerous industries, are among these unsung heroes.
In this blog, we'll delve into the fascinating world of brass components and discover why they're the hidden heroes of industrial growth.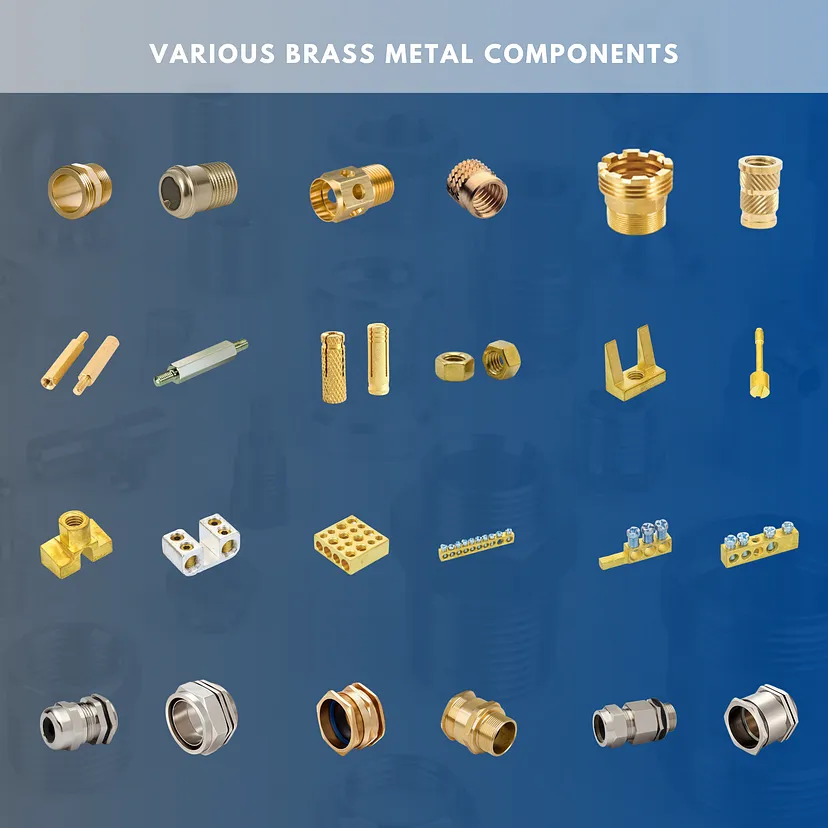 1. The Power of Adaptability:
In the industrial world, brass components are like chameleons.
Their composition, a copper-zinc alloy, gives them unparalleled adaptability.
Because of their adaptability, they can find their way into a wide range of applications, from electrical, electronics, and plumbing to aerospace and automotive.
Discover how brass components merge smoothly into various systems, demonstrating their adaptability and dependability.
2. Strength That Withstands Challenges:
When it comes to durability, brass components are unrivaled.
Their durability and corrosion resistance make them excellent for use in harsh industrial situations.
We'll look at real-world examples of how brass components have proven their worth, providing smooth operations even in the most extreme environments.
1. Navigating the Aerospace Frontier
In the aerospace industry, where precision and durability are paramount, brass components have found their place. From critical aircraft parts to avionics and instrumentation, brass components withstand the rigors of high-altitude flights, extreme temperatures, and constant vibrations.
2. Plumbing the Depths: Brass Submerged
In underwater and marine applications, brass components shine as they face the relentless challenges of salt water, corrosion, and pressure. From marine valves and fittings to shipbuilding, brass plays a crucial role in keeping systems watertight and operational. We'll explore how brass defies the harsh marine environment, earning its reputation as a reliable companion beneath the waves.
3. Automotive Allies: Brass on the Road
On roads worldwide, brass components silently contribute to the smooth functioning of vehicles. From fuel systems to radiator cores and electrical connectors, brass withstands the heat, friction, and corrosive elements encountered on daily commutes and long journeys. We'll delve into how brass components endure grueling conditions under the hood, ensuring automobiles remain dependable mile after mile.
4. Industrial Powerhouses: Brass in Heavy Machinery
In industrial settings, heavy machinery faces demanding challenges. Brass components embedded in bearings, gears, and couplings display exceptional load-bearing capabilities, providing the mechanical strength required for smooth operations. We'll uncover how brass proves its mettle in these vital industrial applications.
5. Sparking Connections: Brass in Electronics
Even in the fast-paced world of electronics, where miniaturization and precision are critical, brass components play a significant role. From connectors and terminals to switches and electronic housings, brass ensures reliable electrical connections. We'll see how brass contributes to the seamless flow of information and power in electronic devices, regardless of the demanding conditions they encounter.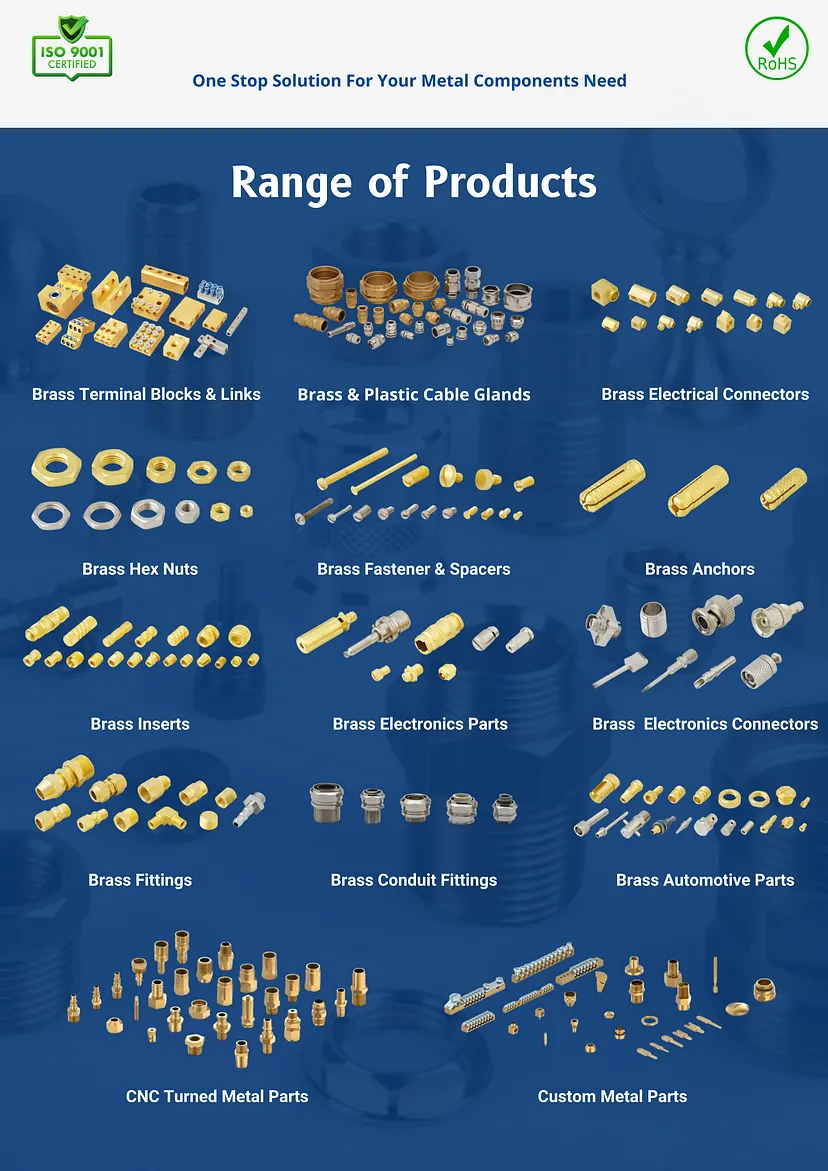 3. The Elegance of Brass:
Beyond their durability, brass components stand out for their subtle grace.
They are favored in businesses that focus on design because of their golden color, which lends an air of refinement.
We'll look at how brass elements combine beauty and usefulness to enhance the appearance of both products and environments.
4. A Greener Path Forward:
Sustainability is crucial in the modern world, and brass components embrace this responsibility.
Their recyclability and eco-friendliness make them an environmentally conscious choice.
We'll highlight how brass contributes to reducing the industrial carbon footprint and aligns with the goals of a greener, more sustainable future.
5. Where Tradition Meets Innovation:
Despite having a long history, brass is still changing as technology progresses.
Through precise machining and cutting-edge metals, engineers and producers have realized their full potential.
Conclusion:

Brass parts, despite frequently being ignored, are crucial to driving industrial innovation.

Their versatility, sturdiness, beauty, and environmental friendliness make them indispensable in a variety of industries.

Let's not overlook the unsung genius of brass components, which has shaped the world of manufacturing, design, and beyond, as we honour the pioneers of industrial advancement.

www.trierametals.com