1. History and Evolution of Jamnagar as the "Brass City".
Jamnagar has a long-standing tradition and expertise in the brass industry. The city is home to numerous brass component manufacturers, making it a reliable source of high-quality products.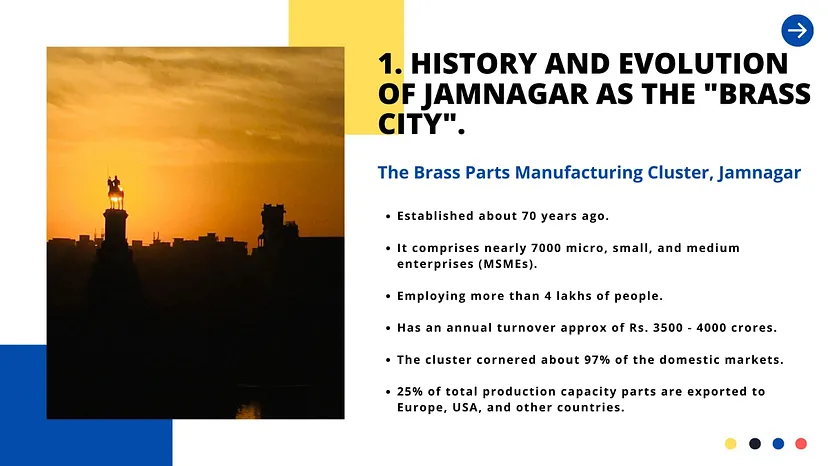 2. Availability of Skilled Labor:
The region boasts a skilled and experienced workforce dedicated to brass manufacturing. Their craftsmanship ensures the production of precise and finely finished brass components.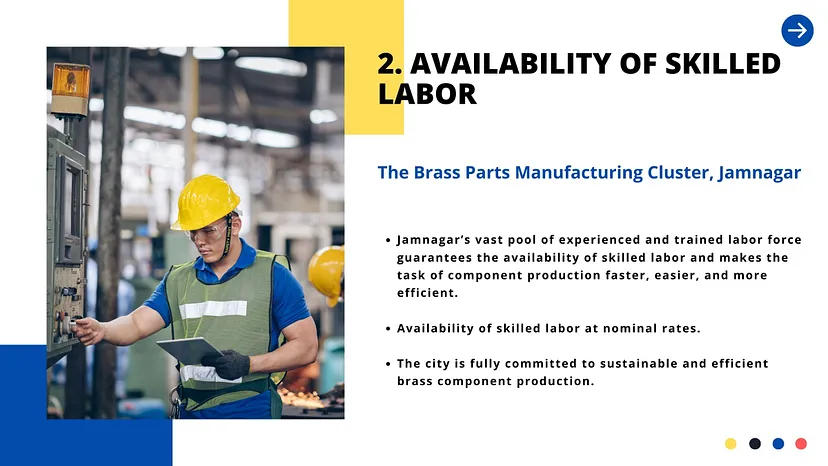 3. Lower Production Costs:
Due to the concentrated brass industry and competitive market, you will likely find favorable pricing when sourcing brass components from Jamnagar.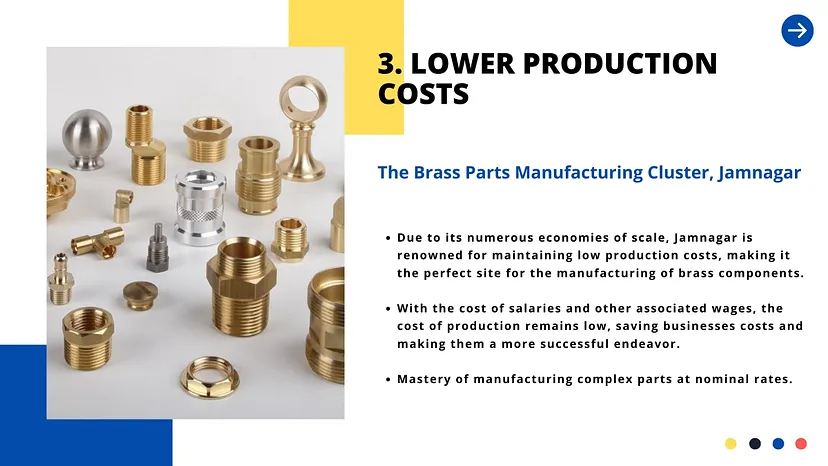 4. Proximity to Raw Materials:
Availability of a large number of extrusion facilities that process and convert brass scrap to brass rods, pipes, and sections.
Which makes raw materials available with competitive pricing.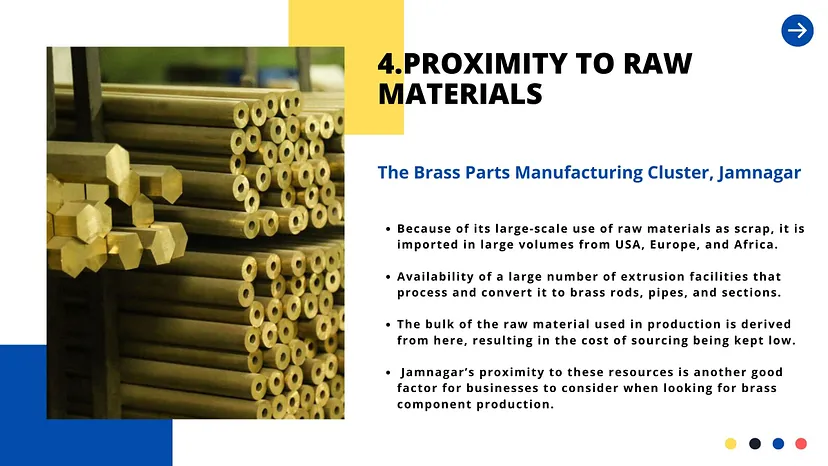 5. Stringent Quality Control:
Reputed manufacturers in Jamnagar maintain strict quality control measures to ensure the products meet or exceed customer expectations.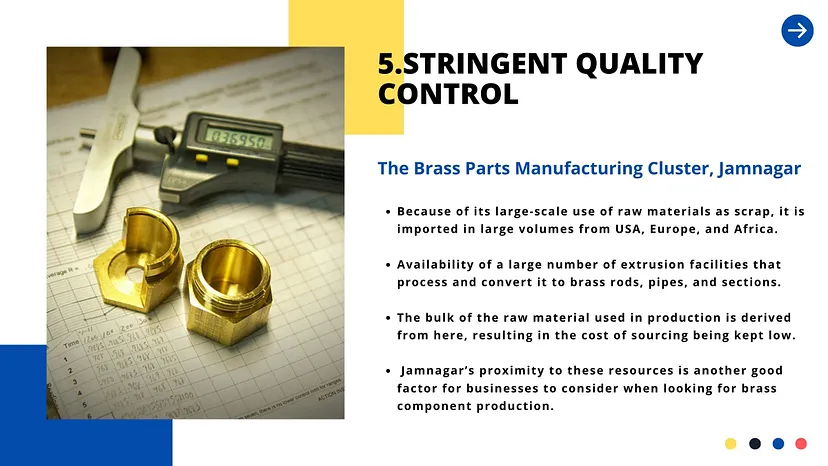 6. Timely Delivery:
Jamnagar has a well-established logistics network that enables prompt and reliable delivery of products to destinations across the globe.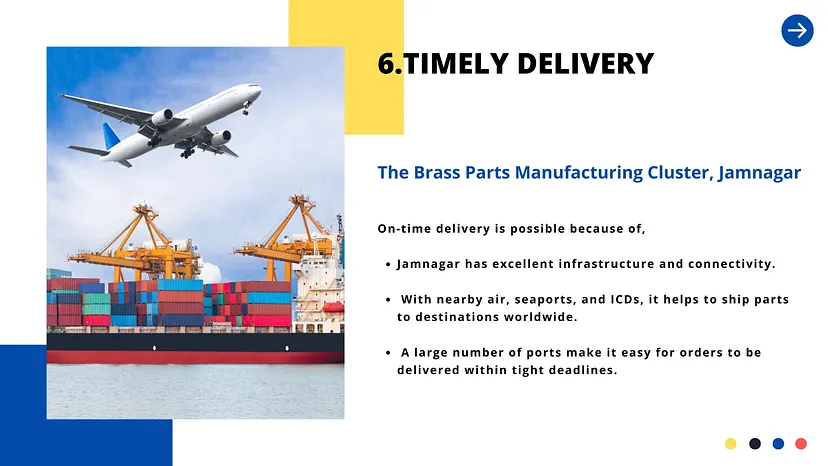 7. Flexibility and Innovativeness:
Jamnagar-based manufacturers have adopted modern technologies and equipment, producing efficient production processes and consistent product quality.
Manufacturers in Jamnagar are often flexible in accommodating custom orders. Whether it's specific dimensions, finishes, or designs, they can cater to your unique requirements.
8. A Reputation for Superior Brass Components:
Suppliers in Jamnagar offer an extensive range of brass components, catering to various industries and applications.
Whether you need fittings, fasteners, electrical components, Cable Glands, Neutral Links, Automotive parts, or brass inserts, you can find them here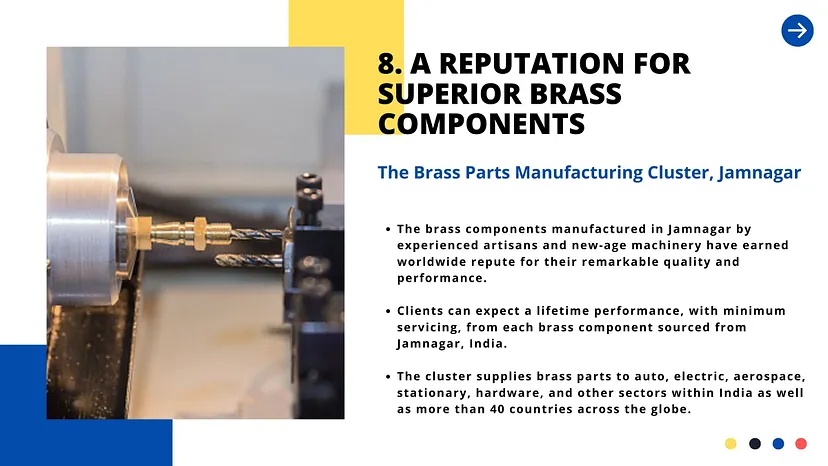 9. Value for Money:
The brass components from Jamnagar, India are available at a notably lower cost, compared to their counterparts from other countries.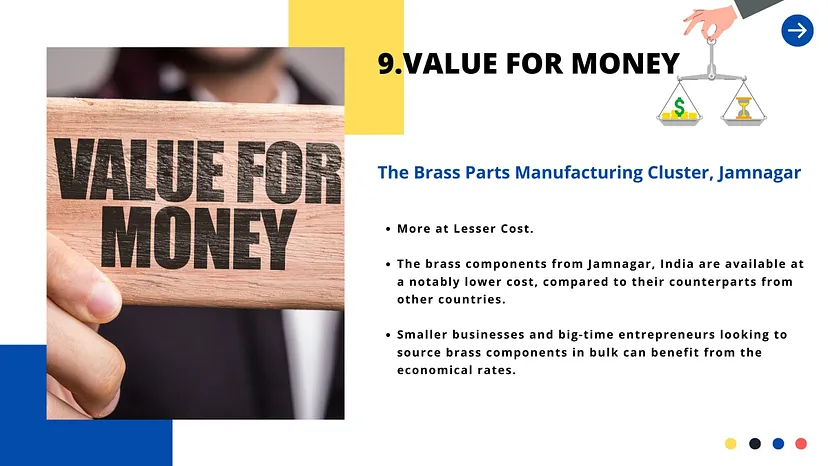 10. Unmatched After-sales Service:
You get all kinds of assistance you need anytime, anywhere to run a successful business.
You get various services like Contract manufacturing, Vendor Managed Inventory, etc. to serve your clients.